DeltaVolks Technologies is the most

best

awesome

incredible

trust worthy

satisfactory

service provider.
Trusted by over 100 satisfied clients and on time delivery,
DeltaVolks Technologies is a trying to go over heights of success with 100% client satisfaction
in today's world's largest MarketPlace.
0
Satisfaction guaranteed
0
Cost and time available based on requirements
About DeltaVolks
DeltaVolks Technologies is a web development company in Bangalore. We are specialised in creating all sorts of websites.
What we do?
At DeltaVolks Technologies we are committed in our service offerings and strive to extract the best innovative technologies of all types from Web Development, Logo Designing, Online Marketing and also with Other Solutions.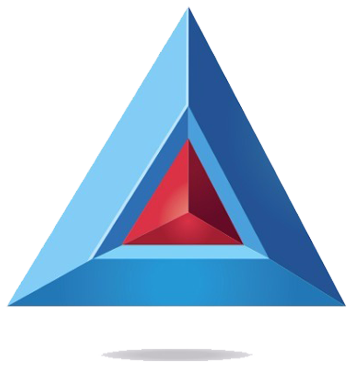 Why Us?
If you are looking out for a trusted partner who can convert your ideas into reality and give your business a distinctive approach in this tough competitive environment then DeltaVolks Technologies is the ultimate winner in delivering quality results.
Awesome Support
You won't be alone, before and after connecting with us for your requirements, satisfaction is guaranteed, we really care about you and your website.
DeltaVolks is ready for any design style...
Here are some of our works done so far: Click Here
High Quality Web Designing

Do you have a project in your mind ? Lets Talk
Key Features
There are so many reasons to choose DeltaVolks, here are a few things:
---








When it comes to creating professional, attractive, and effective websites, there is no company that can surpass DeltaVolks Technologies. Thanks to their talent, our site has taken off in the search engines like a rocket. In this day and age, it is impossible to get ahead as a business without the support of gurus like DeltaVolks Technologies standing behind you.

The attention is fabulous and the staff is superb. In a matter of days I had a tremendous proposal, above and beyond our expectations. We could not have picked a better team of professionals to represent us. They are and will remain my "Web Gurus" in the future to come.

They have created 4 different websites for our company; all with excellent results. I will sure use them for all my upcoming projects and recommend them !!
As the owner of my Business Portal(B2B), I had very high expectations for the type of website I wanted to create. I was very pleased with the work done by DeltaVolks Technologies. They worked very hard to create what I had envisioned for our Business website(B2B). Not only were they very knowledgeable and efficient in their work, but they also offered their suggestions and creative ideas time and time again throughout the process of adding numerous pages and features to our website. I was very impressed with the quality of work, customer care, and meticulous attention to detail. And i must appreciate for the online search results they got for my website. I will surely refer them to any business associates who are looking for quality web designers & developers and also for search engines (SEO).
I am really happy with your service, it is exceptional, DeltaVolks Technologies is just great. When I have a question they answer it at once, they have more than an outstanding customer service. After having a bad experience with my old Web Designer Company, I would say that DeltaVolks Technologies people are very professional and their knowledge is incredible, they also solve problems very fast, I am impressed. I recommend DeltaVolks Technologies to all my customers, friends and clients.

Thank you for your patience and your great job.
If you're starting a new business or upgrading an existing site, I strongly recommend using DeltaVolks Technologies. The employees are friendly, knowledgeable, and dedicated to producing a high quality product. DeltaVolks Technologies team has worked very hard to create my site. They were always available to answer questions, make improvements, and provide guidance. Even after the site was completed, they continued to offer unsolicited assistance. On a scale of 1-10, I give all of them a 10.
My experience with DeltaVolks Technologies has been fantastic. I have worked with many web design companies and they are by far the most skilled and professional I have encountered. They are very intuitive and apply an outstanding amount of care and creativity to each project. I look forward to many opportunities to partner with MWD to provide my clients with the best of the best.
DeltaVolks Technologies have taken our business to the next level.

Their professional solutions continue to impress us and their knowledge has catapulted our sales.

They have created 2 different websites for our Education society; all with excellent results.

I will sure use them for all my upcoming projects and recommend them !!
I was looking to do my website with many different companies around the country. Everything was basically the same, proposals coming in late, expensive and bad customer service. Doing my research I found DeltaVolks Technologies, they answer all my questions right away and I had a proposal within minutes. Their customer service is exceptional and their work is even better. I am just a regular guy trying to start a business and had no idea how to build a website. DeltaVolks Technologies took their time to explain me how everything works and now I have control on what's on my website.
I enjoyed very much your work, the expectations were met in a comprehensive manner in time and cost that I found very suitable. The site development has raised the prestige of my association and communication has been strengthened both locally and nationally.

The service has provided me DeltaVolks Technologies has been a positive and significant
We recently had a fantastic website designed and implemented by DeltaVolks Technologies. We are happy with the absolute look and feel that was delivered.
It is done in a very short period of time with detailed design process.
We found the cost to be well worth the deal.
Our experience with DeltaVolks Technologies is friendly and professional. They allowed us to add lots of individual options. Their response time is great, Any change is implemented in a little time.
Their work is recommended to us. We also continue to recommend is their work in future.
Thank you so much for working with us to create a website. Great job !!