Brochure & Flyer Design
Brochures & Flyers are essential part of marketing your product
or service in an engaging way with your customers.
---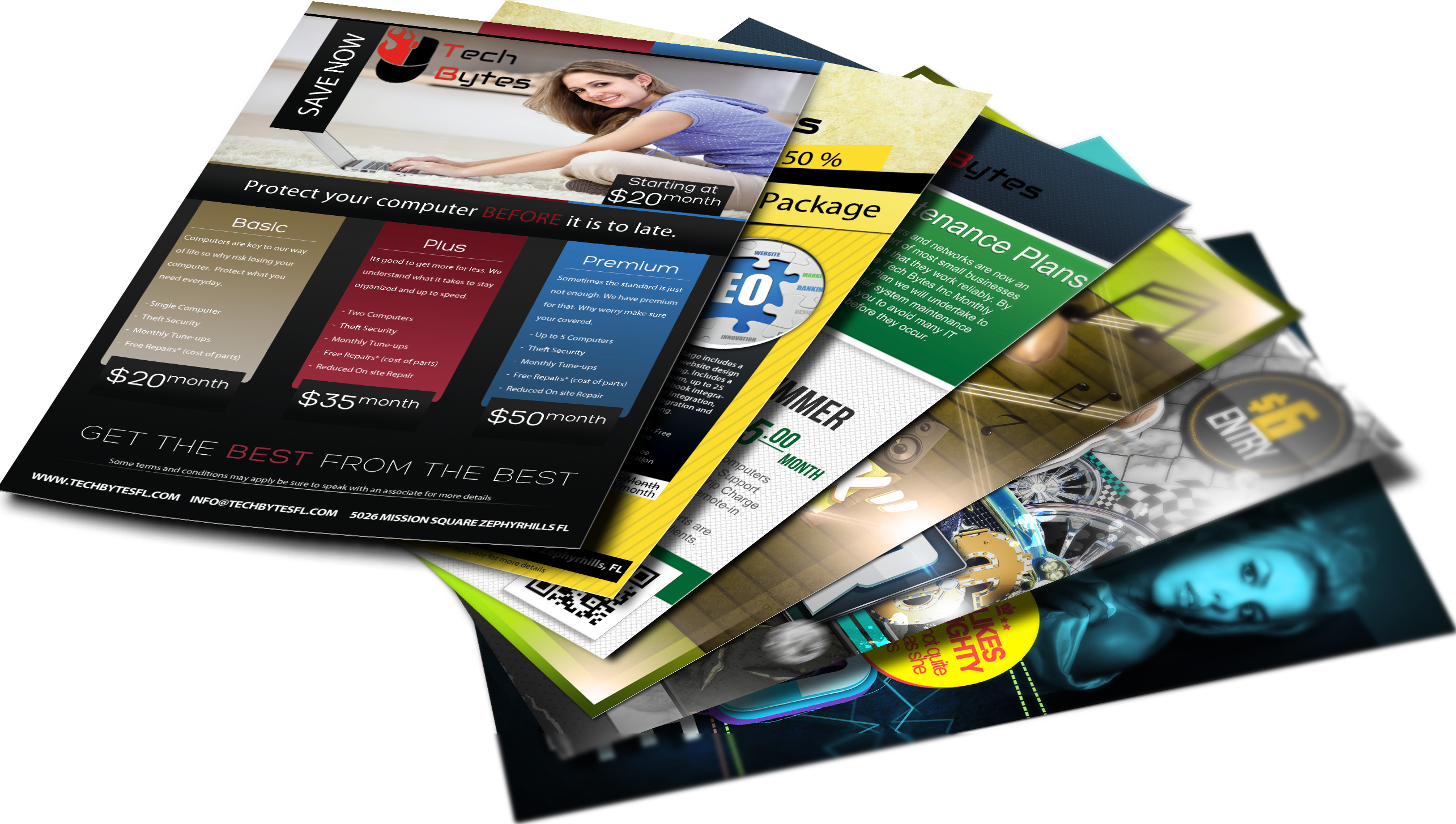 In DeltaVolks Technologies, brochure is probably the only medium through which you can provide a detailed view of your product or services while ads and billboards allow you to market only a specific area of your product or service. As the brochure provides an opportunity to engage your customers for a longer duration of time, it is even more important that the brochure is very creative in terms of design and engaging in terms of content. Our creative content services can help you write engaging content for the brochure too.

Flyers help you market a specific product or service at a lot lesser cost than a brochure. These are great for making people aware of your products and services. Flyers can be created amongst other things to introduce your business, let people know about your location or increase awareness about a specific promotion.

DESIGN PROCESS
As part of our Brochure and Flyer design process we involve you at every step to make sure we are moving towards the right direction. The initial design, layout, high level content is validated and then we move on to the detailed design and keep validating the design after every milestone is achieved.

EXPERIENCE COUNTS
With our extensive experience in print, we take into consideration various print media available like paper size, thickness and print effects like embossing to make sure the printed version of your brochure and flyer is as great as the approved design. Basically, we combine all our ideas to make sure you have a winning brochure and flyer for your business.